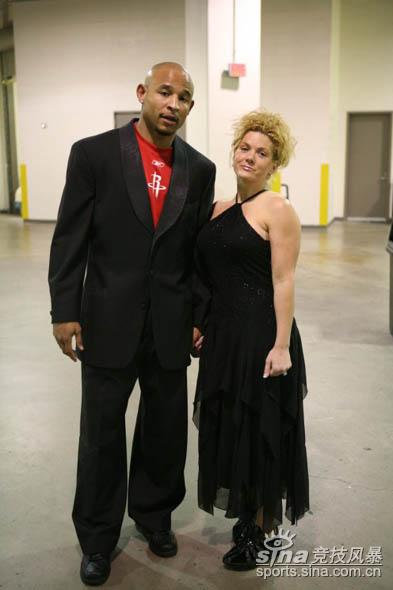 WACO, TX - Brought in as a designated shooter to complement the King, David Wesley became just another outside shooter and miss-er; part of a seemingly neverending list of guys who actually got worse when paired with LeBron (see Lucious Harris, J.R. Bremer and Larry Hughes). He shot 29 percent in his one year in Cleveland.
We haven't seen the guy who famously
showed NBA fans where the bottom of the backboard was
with an uncontested layup,
and were beginning to worry that he violated his parole (you know, for that whole reckless driving thing). As it turns out, he's an assistant coach with the Baylor basketball team.
So by proxy, does that make him a part of the Dave Bliss coaching tree? We always hear about where the successful coaches' assistants turn up. But what about the assistants of Larry Eustachy or Jan van Breda Kolff? I'd love to know if these guys are in jail, or just celling cell phones in the mall.
Past editions

Where are they now: Marty Cordova